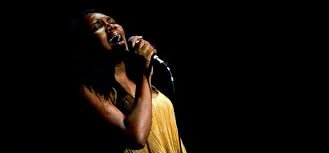 Why you need a vocal coach
So many vocalists want to succeed but many do not think it's important to get a vocal coach. Is getting a coach really that important? Do you need one? Just like a teacher can make a student much better, transforming their knowledge base from basic to professional, a vocal coach can transform you and your vocal cords through their professional guidance.
Motivation
A coach push you to become a much better artist. An experienced vocal coach know just how to inspire and motivate the student to cultivate their budding skills, and to keep you motivated and confident. They know you have the potential to become much better, so they push you. At times, this might involve being tough on you. They would throw you certain challenges – sometimes even forcing you to sing a genre you do not like. But as it is said, practice makes perfect, and you can only improve as a singer if you practice.
Healthy singing
An important part of helping you as a vocal coach is guiding you to reach a good, relaxed voice. As a singer of any kind, you need to stay in tune with your voice. If after singing you lose your voice, or your voice hurts, or perhaps your voice feels strained, this is not healthy. A vocal coach will help you to attain a healthy singing voice.
This help goes beyond just drinking tea or avoiding milk. A professional vocal coach will help you improve in areas you are weak, coaching you to sing for longer periods, to hold cords longer, and to expand your range of tunes. Poor vocal health could lead to things like nodules and phlegm, ruining your singing/music career before it even begin.
Selecting a coach
Should you choose wrongly, a terrible coach could have an even worse effect on your career than you might imagine. The key to selecting a good and professional coach is interaction. Get a checklist of two or three coaches you would like to work with and schedule an appointment with each. When you meet them for the first time, inquire about their teaching techniques and methodologies. Let them identify the strengths and weaknesses in your voice and inform you on how they can help you. Only go with someone whose answers satisfy you.
More than that, getting a vocal coach is about bonding. Being highly professional and popular does not mean a coach will be good for you. So it makes no sense to hire a voice coach when you are not comfortable taking lessons from them. Singing at the highest level is all about being relaxed; so you must be comfortable enough with your voice coach to be relaxed, positive and open. Then and only then can you improve.